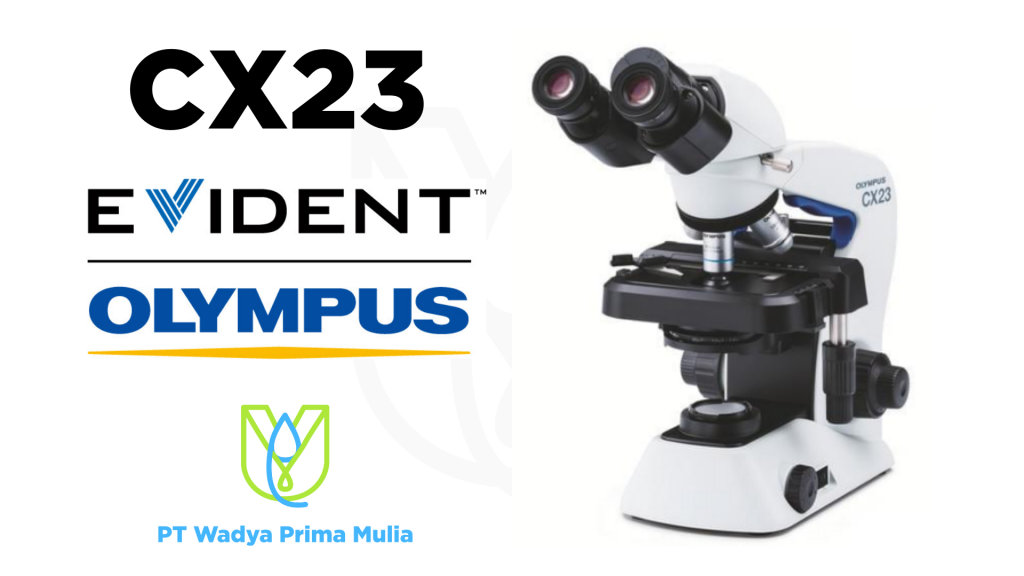 PT Wadya Prima Mulia is the Exclusive Distributor of Evident – Olympus Microscope for Life Science and distributes CX23 Upright Microscopes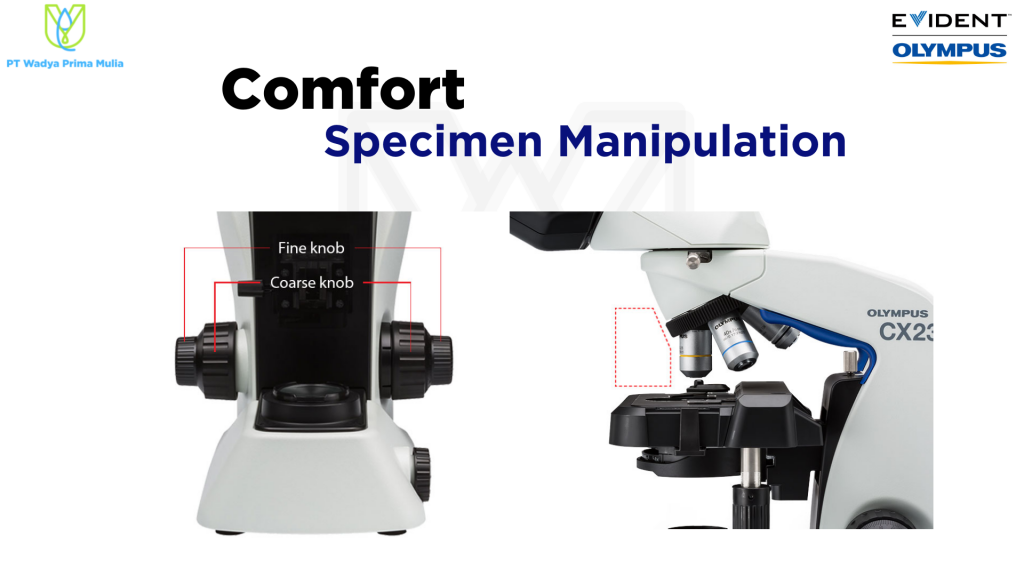 The CX23 microscope eases specimen handling and the related setting adjustments, owing to its user-oriented design features:
Inward-facing rotating nosepiece, enabling easier access to stage, so you can quickly change specimens and easily apply immersion oil if needed
Plan achromat objectives with a long working distance, providing better clearance for thick samples and slides
Coaxial knobs, which can be easily accessed from either side of the microscope, for quick fine or coarse focusing adjustments
---
The CX23 microscope is one of the lightest among analogous use microscopes*, weighing approximately 5.9 kg (13.01 lb). The non-slip carrying grips and v-shaped handle enable the user to comfortably and safely carry the microscope. The observation tube and eyepieces are secured to the microscope to limit damage and/or loss while it is being moved.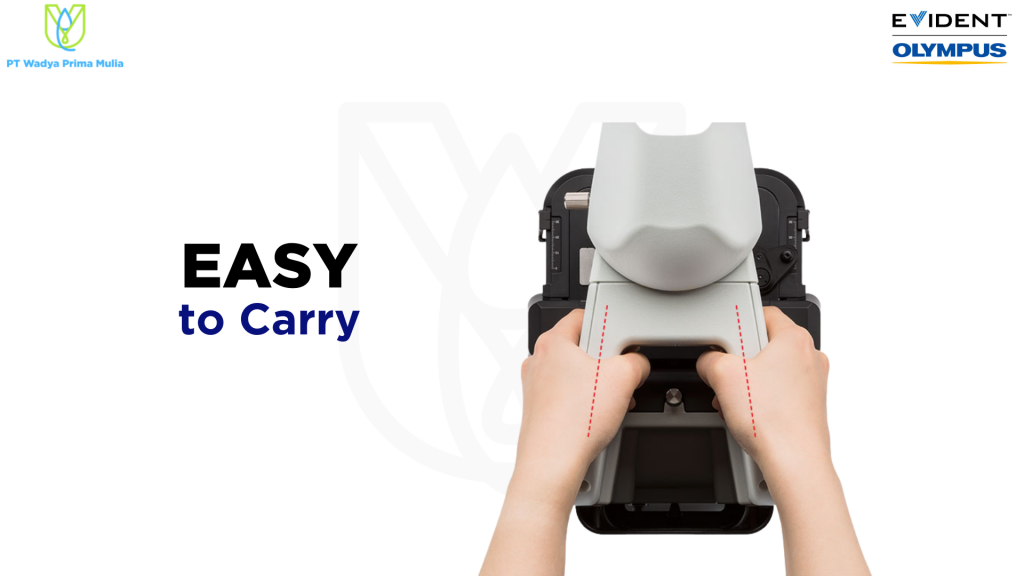 ---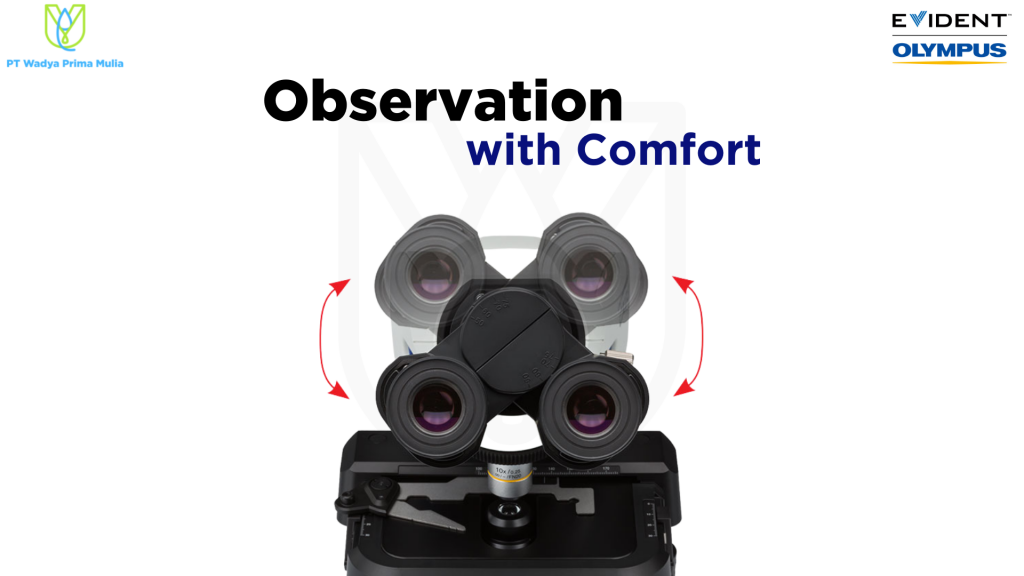 The CX23 microscope is designed to support comfortable observation. Easily adjust the interpupillary distance and eyepoint height to their own comfort and the left and right diopters for appropriate focus for each eye. The locking pin keeps the observation tube in place while use
---
Built with students in mind, the CX23 microscope is not only durable but also reliable. It is easy to carry around the classroom because of these design elements:
Small footprint
Lightweight
Ergonomic non-slip carrying grips
Safety features help ensure that the eyepieces, observation tube, objectives, and stage are protected from damage while it is transported or during prolonged and repeated use.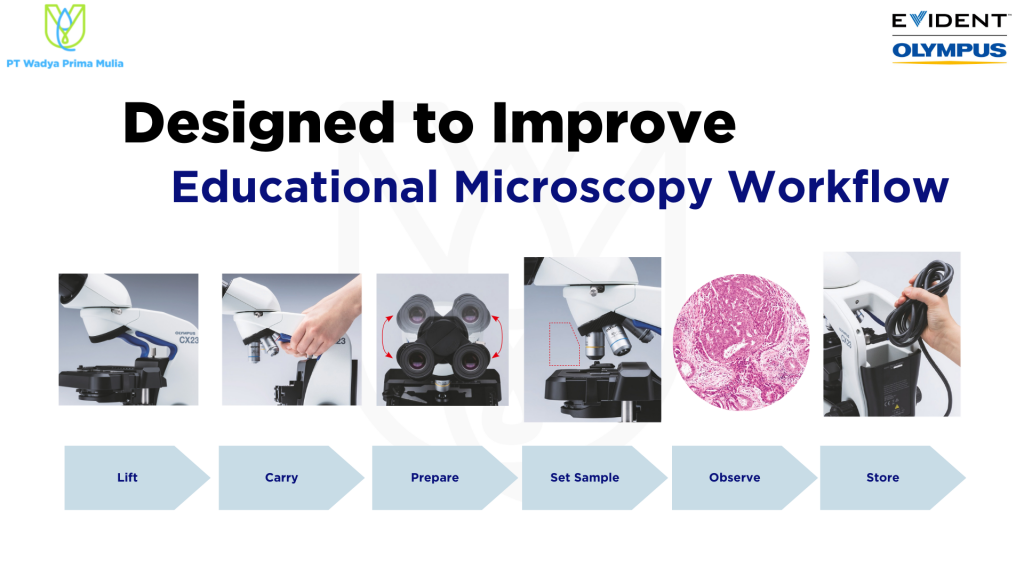 ---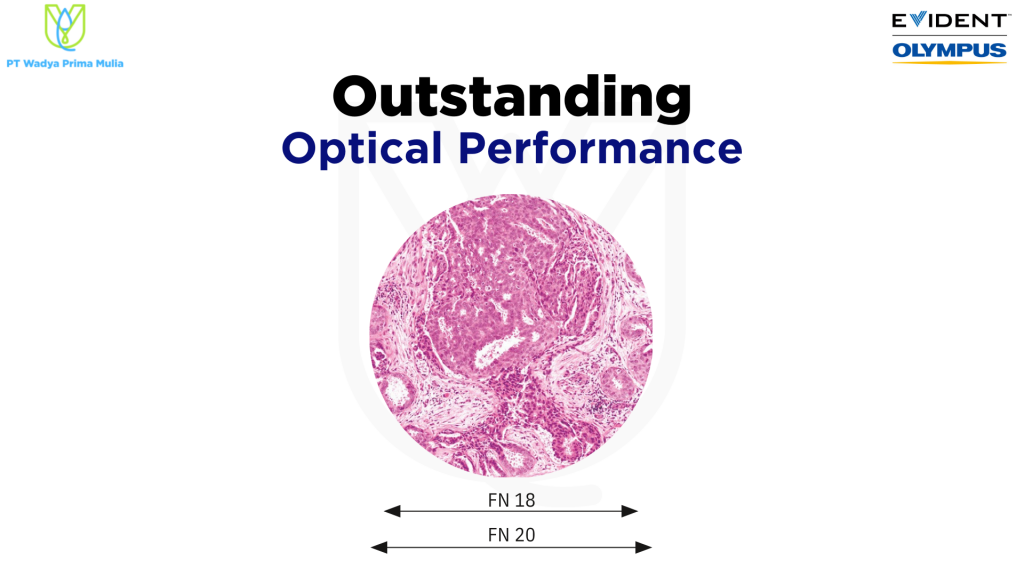 Uniform LED illumination with consistent color temperature provides vivid colors for all sample types. Economically, the LED lamp is advantageous for its 20,000-hour long lifetime and low power consumption.
The CX23 microscope also provides large field number (FN) of 20, offering a wider field of view. Its specially designed plan achromat objectives help ensure a flat image throughout the field of view.
Check out CX23 Upright Microscope, here.