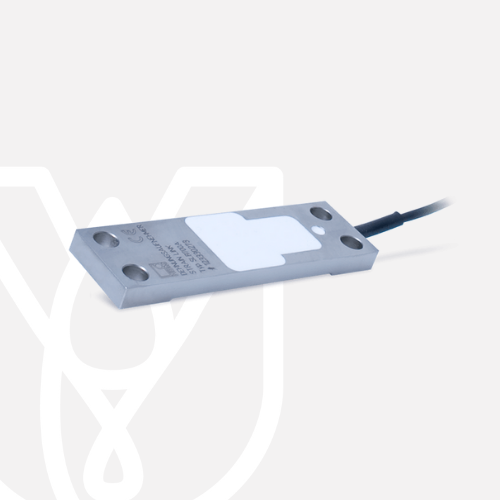 The Strain Sensor for Cost-Effective Force Measurement
Proven for decades, the SLB strain sensor is being used in applications that do not require or need to necessarily achieve extremely high accuracy levels, but instead where robust and cost-effective measuring equipment needs to be used. Its main application fields include basic weighing tasks such as tank weighing and measurement in production, like press monitoring.
SLB700 Strain Sensor: A Cost-Effective Sensor for Indefinitely High Forces
The screw-on SLB700 strain sensor is based on the principle that an applied force always results in strain on an object. This strain can be reliably measured. Since the strain is generally proportional to the force, the SLB700A sensor enables the applied force to be reliably determined. The sensor needs to be calibrated prior to its use to obtain quantitative results.
The advantage of this cost-effective sensor is that it enables even extremely large forces to be reliably measured. Additionally, the sensor does not affect the monitored machine's dynamics.
The SLB700 is a strain transducer. This means that the output signal is higher by a factor of 2.3 when compared to a bonded strain gauge installation. This allows using the sensor with objects, like presses, which show only minimal deformation under load.
The sensor materials withstand most of the oils, which are used in applications involving presses, and are rustproof.
---
Practical
Easy mounting using four M6 screws
Oil-resistant and a highly flexible cable, suitable for drag chains
Sensor adjusted to 1,000 ohms; suitable to be connected in parallel for compensation of undesired parasitic, mechanical effects.

Reliable use, easy installation: even in harsh production environments. Benefit from the sensor's electrical adjustment and install multiple sensors on a single amplifier input.
Cost-effective
A cost-effective solution that provides an alternative to force sensors, particularly when large process forces [R1] are involved.
Does not affect the machine's dynamics.

The cost-effective alternative to the classical load cell: Ideal, particularly with high process forces; does not affect the machine's dynamics.
All-inclusive
In addition to the SLB, HBM also provides sensors for calibrating the SLB (e.g. C6A)
Our service staff looks forward to calibrating your measurement chain for you
Matching PMX amplifier with integrated calibration routines

Minimal total cost of ownership: HBM helps you find the complete solution that meets your requirements–contact us for further details!