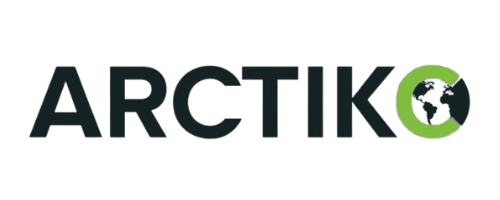 ---
ARCTIKO manages all processes when it comes to providing high quality products and solutions for our customers. Flexibility and meticulous attention to detail in every phase ensures, that ARCTIKO is able to guarantee full customer satisfaction with regards to product requirements, quality and performance.
MEDICAL FREEZERS FROM ARCTIKO
Based in Esbjerg in Denmark, Arctiko develops and assembles medical and lab freezers and pharmaceutical refrigerators for the global and health care medical industry. This industry is vital for global health, treatment of patients and research and development of new medicine and we are proud to support it.
We offer a wide selection of ultra low temperature freezers and refrigerators. With our biomedical freezers, ultra low temperature freezers and cryogenic freezers, your samples are stored safely under a stable temperature. Additionally to our line of freezers, we also provide pharmaceutical and blood bank refrigerators.
ULTRA LOW TEMPERATURE FREEZERS WITH SINGLE COMPRESSOR SYSTEMS
Behind every sample is hours of work and effort and every sample is of high value. Storing medical samples at ultra low temperatures is thus of the utmost importance. To support this sensitive process, we give you Arctiko's single compressor system which is one of the best solutions for ultra low temperature storing. Our single compressor cooling system uses one compressor and one cooling cycle to ensure a one of a kind range of ultra low temperature freezers with reliable and remarkable temperature performance. The system requires less maintenance, has less heat dissipation, lower consumption of energy as well as noise reduction.
TRUE DUAL™ TECHNOLOGY PROTECTS YOUR SAMPLES
Our TRUE DUAL™ technology is an extra layer of security because we understand that storing samples is important and that each sample is priceless. To keep your samples safe and to protect the hard work put into the samples, we designed the TRUE DUAL™ technology. This technology consists of two independent cooling cycles based on the single compressor system. In the unlikely event of an error or breakdown of one of the cycles, the other system will serve as backup. This guarantees that your samples will be protected and kept at least at -70°C at all times. In short, our TRUE DUAL™ technology is the safest choice when keeping your samples safe.
MEDICAL GRADE FREEZERS WITH PROPER CERTIFICATIONS
Quality management is important to us because it enables our products to continue a high level of quality. All our freezers have been granted relevant ISO certificates as well as ETL certification, CE certification, and a FDA registration. Read more about our certifications in our brochures.
---